Are You Unhappy with the Appearance of Your Smile?
Don't Worry, We Can Help.
Discretely Straighten Your Smile with Clear Correct
If you feel self-conscious about your crooked or misaligned smile, you're not alone. More than 20% of adults don't have an ideal bite. Luckily, there is a solution, and we aren't talking about painful and unattractive braces. You can straighten your smile with Invisalign.
What Is Clear Correct?
Clear Correct consists of clear removable aligners that are virtually invisible and custom-made just for you. However, your aligners aren't the only things that are customized. You also receive a personalized treatment plan that maps out the entire process and how frequently you will receive new aligners (typically every week). Each aligner gradually shifts your teeth into their ideal positions using the right amount of force in the right place at the right time. Invisalign is the perfect option for anyone looking to straighten their teeth by correcting:
Crowding
Spacing
Overbite
Underbite
Deep bite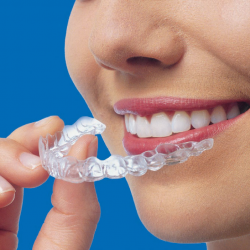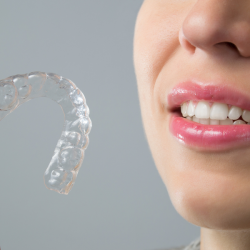 Why Should I Use Clear Correct?
Clear Correct treats you to all of the benefits of metal braces, without any of the hassles. You can straighten your teeth while still enjoying all of your favorite foods, removing the aligners whenever you want, and without anyone knowing. Not to mention, these devices consist of smooth and comfortable plastic instead of sharp metal and wires that can irritate your cheeks and gums. They work quickly too, with typical treatment lasting around a year without even needing to visit the dental office regularly.
Don't go another day hiding your crooked or misaligned teeth. Become one of the 2.5 million people who has discovered Invisalign. Achieve a beautiful, healthy, and straight smile by scheduling a consultation with our experienced dental team at Balanced Dental today!