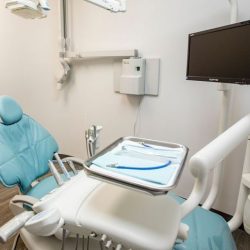 – Complete Dental Exam, Check-ups, and Cleaning
– Oral Cancer Screening
– Dentures, Partial Dentures
– Crowns and Bridges
– Oral Surgery/Extractions/Implant Consultations
– Pedodontics and Periodontics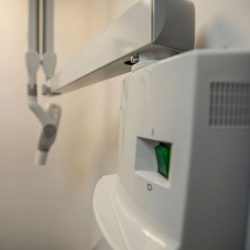 INTEGRATIVE & COSMETIC DENTISTRY
– Composite/BPA-Free Fillings
– Mercury-Free (Non-Metal) Fillings and Crowns
– All Ceramic/Porcelain Crowns and Veneers
– Teeth Whitening
– Clear Correct
– Fluoride Free Options
FIXED AND REMOVABLE PROSTHODONTICS
Over the course of our lives, some of use will experience tooth loss that may be due to decay, periodontal disease, or trauma. The good news is, that at Balanced Dental we have solutions to replace your missing teeth for every lifestyle and budget. This may include the use of implants, bridges, partial, or dentures. Whatever your needs may be, here at Balanced Dental we can accommodate them.
IMPLANTS
The advent of implant has dramatically changed dentistry for the better. With implants we are able to provide stable, long term results for multiple situations in the mouth. Whether it is the replacement of a single tooth or complex full mouth rehabilitation, Dr. Jackson has the knowledge and skills to create a pathway to a healthy oral environment.
RESTORATIVE
Unfortunately, damaged or broken teeth will not heal naturally. As a result, any dental disease will not just go away and will require a dentist's attention. Over the course of his career, Dr. Jackson has become skilled in providing functional and aesthetic restorative outcomes. Here at Balanced Dental, we use the most up to date materials which may include the use of BPA-Free filling materials and pure porcelain crowns.
PREVENTATIVE
Preventive dentistry is essential for reducing the risk of serious and costly dental procedures throughout your lifetime. At Balanced Dental, we educate our patients on the importance of proper oral hygiene techniques, healthy diet, and the importance of maintaining regular dental visits as recommended by Dr. Jackson.
ENDODONTICS
Through preventative care and regular dental visits we can lessen our need for root canals. But should the need for a root canal arise, Dr. Jackson at Balanced Dental is equipped with the latest technology and techniques to tackle most endodontic problems and discuss your available options.
ORAL SURGERY
Our goal at Balanced Dental is provide our patients with the resources to create a healthy oral condition and maintain dentition. Unfortunately, sometimes that is not always attainable and circumstances dictate the removal of a teeth that are beyond repair or affecting your overall health. Through Dr. Jackson's training and years of experience, he has acquired the skills to provide atraumatic oral surgeries, which result in minimal discomfort and less downtime. After surgery, Dr. Jackson is always reachable to ensure appropriate healing and pain management.
DENTAL EMERGENCIES
Whether it is a toothache that has kept you up all night or a broken filling just before you start your work day, we are here to help. At Balanced Dental, we do our absolute best to get you seen by the doctor as soon as possible. Dr. Jackson will evaluate the problem and if possible take care of it same day. If you having a dental emergency, give us call at 772-247-2407. IF IT IS A TRUE MEDICAL OR LIFE THREATENING EMERGENCY, PLEASE CALL 911!
Veneers Stuart
Your smile is more important than you may think. In fact, 99.7% of adults consider a beautiful smile an essential asset to have. However, if you are unhappy with the aesthetics of your smile, don't worry, veneers can help.Read more
Clear Correct
If you feel self-conscious about your crooked or misaligned smile, you're not alone. More than 20% of adults don't have an ideal bite. Luckily, there is a solution, and we aren't talking about painful and unattractive braces. You can straighten your smile with Invisalign.Read more